How do I promote legal services in 2020?
Can lawyers advertise without spending a fortune?
How do small law firms attract clients?
I've heard a lot of the same questions from my legal clients in the last few years. Before we get on a call to discuss the best campaign for your law firm, here's one of the most important things I've learned:
Your website is an asset that should deliver a steady return on your investment. Whether you have an ancient, ugly, out-of-date website or a brand-new site with all the latest bells and whistles doesn't matter. If it isn't generating a return on your investment, your firm's website is a waste of time and money.
Marketing For Law Firms
I'm Marshall (D.B.A. The Austin Editor). I'm a marketing professional with a solid track record optimizing business websites to attract new clients.
I'm a veteran in the digital marketing world. I built a few websites in the 1990s and started promoting them via search engine optimization shortly afterwards. More recently, I led the marketing department at one of the South's prominent web design agencies. I've managed several SEO and content marketing teams, methodically creating lead-generation campaigns for clients in a wide range of industries.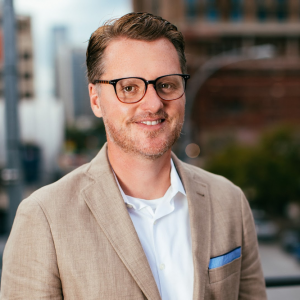 A 100 Percent Success Rate
Working alone or with my network of trusted content creators, advertising experts, email marketing specialists and more, I will help you maximize your SEO and content marketing opportunities without spending a lot of money on advertising.
20 years of content strategy and journalism.
Specializes in SEO setups and audits for small legal firms.
Expert competitive analyses, keyword-driven content calendars and quality backlink profiles for law firms.
Tuned In To The Needs of Law Firms
My content marketing strategy, executed with regularly-published, keyword-focused, lead-generating case studies and site copy, along with my conversion funnel optimization expertise, have grown website traffic and new client consultations for law firms all over the U.S.
Over the years, I've gravitated to the legal industry for a number of reasons—not the least of which is the high cost of advertising law firms face. When the cost of pay-per-click (PPC) campaigns and Facebook ads becomes too prohibitive, more and more small firms are finding that content marketing and SEO are their best bets for attracting new clients.
I expect you to be picky about who you work with. I am. I work only with ethical, reputable law firms. My clients specialize in a wide range of legal areas, including:
Bankruptcy
Family Law
Guardianship
Probate
Housing Law
Tax Law
Immigration Law
I Help One Client Per Market
The Austin Editor exists to help leading attorneys beat their competitors online. That's why I don't work with multiple firms in the same area. Although my clients are all over, you'll be the only one in Austin (or wherever you are located).
Transparency: An Ethical, 'White Hat' Approach
Your team will receive regular progress reports so you know exactly what you're paying for and what my team and I are doing on your behalf. We don't sugar-coat the bad news or exaggerate the impact of positive gains. Earning your trust is one of our most important goals.
Unmatched Support & Service
Customer service is extremely important to me. Your firm is working directly with the marketer doing the work, not a salesperson or account manager handing the day-to-day work off to someone else. I'm here to answer your questions personally.