Justice Ruth Bader Ginsburg died last week from complications of metastatic pancreatic cancer. She was 87.
If confirmed, Trump's designated replacement for the vacancy would shift the Supreme Court to the right for years. But with some Republican senators balking, Mitch McConnell, the senate majority leader, is still weighing whether he has enough votes to force a confirmation before the election on Nov. 3.
Here's how the key players in the Senate have indicated they would move on the vacancy, a look at the potential swing votes, how the confirmation process could swiftly take shape and the president's short list of potential nominees.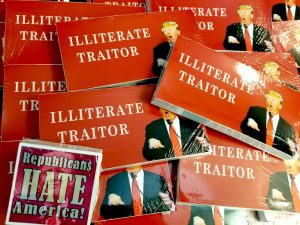 Hanging over the confirmation battle is the shadow of Merrick Garland. Mr. McConnell refused to hold a vote on Mr. Garland, President Barack Obama's nominee in 2016. "The American people should have a voice in the selection of their next Supreme Court justice," Mr. McConnell said at the time.
Just a little more than a week before Ginsberg's death, Trump released a shortlist of 20 names he's added to the list that he's pledged to choose from if another seat opens up on the Supreme Court.
Trump is repeating his 2016 strategy of using the courts to motivate his base and win over skeptics. Federal judges serve for life, so Trump's achievements on judicial nominations could represent his most enduring contribution.
Trump turned to the Federalist Society and the Heritage Foundation for guidance on his first Supreme Court short list, released in May 2016. He added names in September 2016, including then-10th Circuit judge Neil Gorsuch, who became his first Supreme Court nominee.
The new list includes: 
Judge Allison Rushing, who is against abortion rights and rights for LGBTQ community
Judge Judge Amy Coney Barrett, also pro-life and considered the most likely choice based on Trump's previous comments
Christopher Landau, Trump's US Ambassador to Mexico
Current White House deputy counsel Kate Comerford Todd
Republican Sens. Tom Cotton, Ted Cruz, and Josh Hawley
Former White House lawyer and DC Circuit Judge Greg Katsas
The Senate has confirmed more than 200 federal judges under Trump. Each one has a life term, representing a legacy that will hurt the country for decades. Consider Trump's record in appointing judges to the federal appeals court, one step below the Supreme Court. Over eight years, President Barack Obama confirmed 55 appellate picks—Trump already has installed 53.
Nearly 7 in 10 of Trump's judicial picks are white men.
At the Democratic National Convention, the Democrats adopted a platform that for the first time supported "structural" changes to the Supreme Court. Still, it didn't address specific proposals to accomplish this, such as term limits for justices or adding seats to the Supreme Court and lower courts (known as "packing the court"
By contrast, reshaping the ideological makeup of the courts has been central to accomplishing the broader conservative political agenda.