When you're working with a client not in your city (or even in your neighborhood), you need an accurate way to emulate a search from their location.
You also need to be able to emulate from different devices, languages and countries.
The Ad Preview and Diagnosis tool, is part of Google Ads, but Clay Cazier at Search Engine Land said you can use it whether you have an account or not.
I don't think that's true any more. In fact, I'm looking in Adwords now and it's not there. Clicking the link above takes me to a message that says:
The Ad Preview and Diagnosis tool isn't available to Google Ads manager accounts. To use it, switch to an individual account and open it from the tool icon.
I switched from my main (manager) account to a personal account and it's there, but it really is just an "Ad Preview" tool now. There are no search results showing: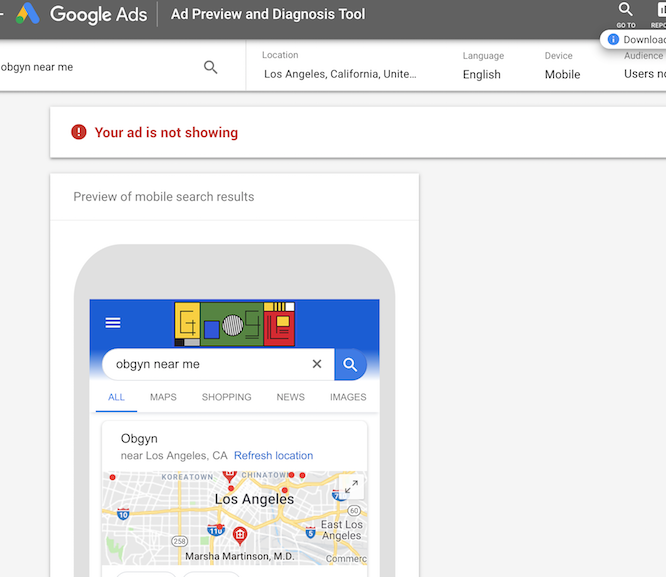 April 2019: Other users are having the same problem, so if anyone out there has a solution, let me have it!