August 18, 2023
Here's a message I got while in Google Search Console today …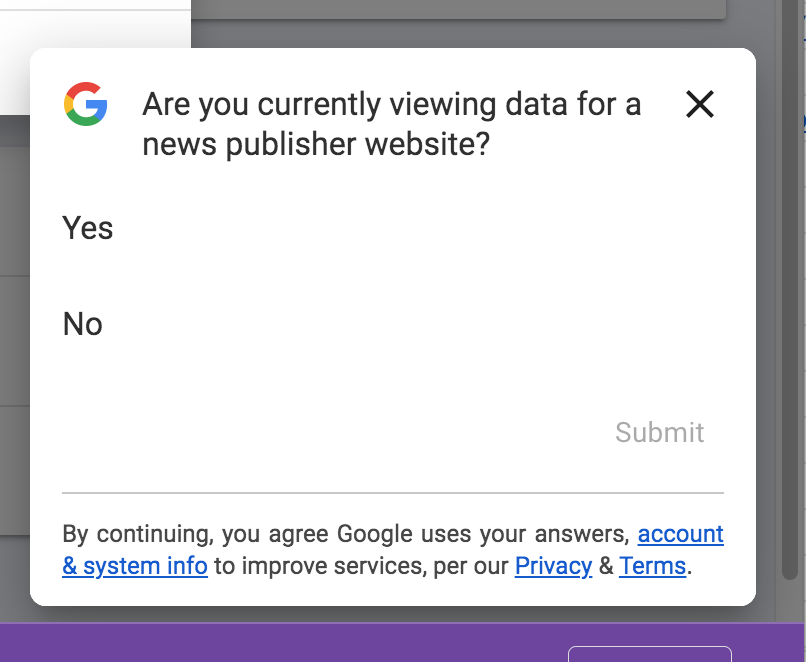 My site is for my SEO/PR consultancy. I'm working on sections about our adoption journey, our move to Terceira, and my kidney donation. But for now it's just where I do business online.
But it has a news/blog section so, maybe I'm a "news publisher website."
I'm not sure what to select. Anyone else seen this or know anything about it?
Drop me a line via the form below. In the "Tell me about your business and your goals" section put "Search Console News Publisher." I'd love to incorporate your feedback into the site.
           —Marshall