What's The Difference Between 'Regular' SEO And SEO For Law Firms?
June 12, 2023
SEO is complicated.
But SEO for law firms is an entirely different beast.
As you read through endless pages of information about how to market your legal practice, you probably encountered a whole new vocabulary.
Like "E-E-A-T," Google's "Medic Update" and "YMYL."
Whether you're an attorney or a search optimization freelancer working with a firm, these terms and concepts impact you in a big way.
But don't be daunted!
Here, we'll go over the basics, keep it high level, and give you a few tips on how to increase the visibility of your law firm's website so you can drive more "contact us" form completions and phone calls. Let's get started!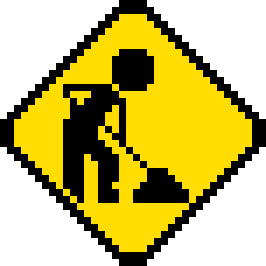 Medic, E-E-A-T, YMYL … Things Law Firm Marketers Must Know
The Google "Medic" update was a Google algorithm update in late 2018. The purpose of the update was to prioritize information that might affect a person's well-being and happiness.
How does Google make this determination? They do it by measuring E-E-A-T (Experience, Expertise, Authoritativeness, and Trustworthiness)—part of Google's "Search Quality Rater Guidelines."
Let's back up.
Google hires real people to evaluate the quality of search results, and their decisions are used to tweak Google's search algorithm. These people are known as "Quality Raters," and Google's Quality Rater Guidelines is the handbook these people use to evaluate the quality of search results.
Thankfully, attorneys and everyone working in legal marketing have access to the Search Quality Rater Guidelines, and the document spends a lot of time talking about E-E-A-T. Just remember, every time you see anyone in marketing talking about "E-E-AT" or "EAT," they're talking about:
Experience
Expertise
Authoritativeness
Trustworthiness
The feedback from the human Quality Raters helps Google improve its algorithm updates—at least that's the idea.
Thee takeaway for you? The Medic update (and the manual decisions of the Quality Raters) caused legal websites perceived to have a no or low E-E-A-T to rank lower in search results. Law firms whose websites were deemed to have high amounts of experience, expertise, authority and trust were rewarded with higher rankings.
TMYL: What, Exactly, Do The Quality Rater Guidelines Have To Say?
In the olden days, "your money or your life!" was a threat made by highwaymen when they surprised a victim along the road.
These days, what Google calls "Your Money or Your Life" (YMYL) websites will fall victim to the Medic update's emphasis authority and trust unless they can demonstrate they are themselves authoritative and trustworthy.
In this analogy, Google is the highwayman brandishing a revolver, and we really have to do what they say.
So what do they say?
YMYL sites are those that have topics on medical advice, legal advice, financial advice—that sort of thing. YMYL topics are held to a higher standard because ((and this is a direct quote from the Guidelines)
For pages about clear YMYL topics, we have very high Page Quality rating standards because low quality
pages on such topics could potentially negatively impact a person's health, financial stability, or safety, or the welfare or
well-being of society.
The guidelines talk about potentially dangerous information (like criminal or terroristic activity) and about medical information that "could cause harm if the content is not accurate and trustworthy."
But the directives that are interest to us as legal marketers talk about how even "mild inaccuracies or content from less reliable sources" could significantly impact someone's financial stability, their  safety, or their ability to support themselves and their families.
This would apply to information that "could negatively impact groups of people, issues of public interest, trust in public institutions, etc." I.e. information about federal, state and local laws and their impact on your clients.
Here are the exact questions Google instructs the Quality Raters to ask if they are deciding whether a topic is YMYL (the bold emphasis and comments are mine):
Would a careful person seek out experts or highly trusted sources to prevent harm? Could even minor inaccuracies cause harm? For law firms with a blog or other published resources, the answer here is "yes."
Is the specific topic one that most people would be content with only casually consulting their friends about? If yes, the topic is likely not YMYL. Pages that share first-hand life experience on clear YMYL topics may be considered to have high E-E-A-T as long as the
content is trustworthy, safe, and consistent with well-established expert consensus. Remember, Google ranks individual PAGES as well as websites. First-hand accounts may rank even when the rest of a website (which does not contain first-hand accounts) does not rank.
In contrast, some types of YMYL information and advice must come from experts. Individual pages on your site that contain opinions and first-hand accounts may have more leeway. But pages that present the information contained therein as objective legal truth must have 'trust signals' that demonstrate expertise.
PHOTO
Trust Factors
A 2022 research study found  79% of law firms. consider SEO to be the most effective marketing channel they use.
But firms that don't have the "Trust Factors" it takes to win are going to find their SEO efforts paying off less and less.
So what are these trust factors?
Social Media Activity
Recognizable Trust Seals
Affiliation with Trusted Websites
SSL Certificate
Address and Phone Number Listed
A Professional Design Layout
Familiar Payment Methods
No Stock Images
Terms and Conditions and Privacy Policy
About Us Page
SSL certificate, honest reviews and an active social presence
For details, check out:
https://www.google.com/search?q=law+firm+site%3Ahttps%3A%2F%2Fwww.semrush.com%2F&oq=law+firm+site%3Ahttps%3A%2F%2Fwww.semrush.com%2F&aqs=chrome..69i57.6679j0j4
Trust Signals: How They Work & When to Use Them
https://www.rebootonline.com/blog/10-website-trust-signals-will-help-you-rank/
Law Firm SEO
https://ebrochures.brandmuscle.org/SOLM-2021-2022/https://growlawfirm.com/blog/seo-for-lawyers-guide
conclusion
Google is the primary driver of organic traffic for businesses in the legal industry. Lawyers trying to get noticed in Google's search results have to think about their "reputation" more than other sites.
Websites that affect people's health and livelihoods (i.e. sites that dispense legal or medical advice) are under more scrutiny than other websites. They need more trust factors to rank well. Among these are verified author bios (i.e. an expert, rather than simply a random/anonymous blog writer).
So a real name with a headshot that links to your LinkedIn page appearing alongside every article could make that page rank better than an article with no author info (all else being equal).